The Columbian Exchange Group
Regular price
Sale price
$5.55 USD
Unit price
per
Sale
Sold out
Within every person exists greatness, spiritual knowledge, and psychic abilities.  To access this hidden ability, one has to activate their CHAKRAS.  Each Chakra is different, and there is a way to activate your CHAKRAS efficiently and effectively, allowing anyone to tap into their POWER.  
CHAKRA NOVA can show a beginner, spiritual master, and just about anybody that can read how to activate their CHAKRAS.  
This book will put you on the course to tapping into your power, your ability to heal yourself, upgrade your health, restore your energy, understand your emotional reactions, increase prosperity, as well as increase your psychic ability.  
With an easy-to-read writing style, simple exercises with illustrations, and guidance to activate Kundalini from the ROOT to the CROWN.  
CHAKRA NOVA:
Well Researched and sourced information to bring about a strong understanding of what chakras are and how to activate them
Kundalini Yoga exercises are associated with the 3 lower chakras to assist with experiencing your KUNDALINI over just reading about it.
This book is written with people who have never heard of a chakra, but that same person can benefit from an awakened CHAKRA SYSTEM.
The message of CHAKRA NOVA is that YOU ARE THE BOOK.  This is the last book you will need because you will finally know how to READ yourself.  
THIS BOOK WILL ACTIVATE YOUR KUNDALINI.  Each chapter deals with the Major Chakra and Associated Endocrine Gland, by understanding your body and spiritual concepts, you realize that the human body is THE SOURCE FOR ALL OCCULT AND ESOTERIC KNOWLEDGE.

By meditating on your body, you enlighten the path that is for you.  Isn't that better than following everybody else's spiritual path? Chakra Nova is the only way you'll know.  
Paperback is a 165 Page Book
Share
View full details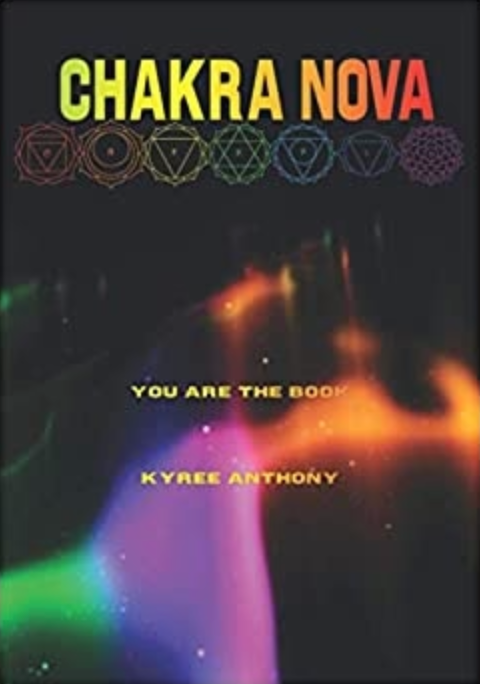 Listen to you
Respect you brother and what you do, saw you channeling that Patrice o Neal energy on one of your videos, but besides that keep up the hard work. The chakra nova book is excelente thanks for putting it out.