The Columbian Exchange Group
Regular price
Sale price
$15.00 USD
Unit price
per
Sale
Sold out
20 Tablespoon Tea Bags | Organic Herbal Tea
Black Cohosh, Lemon Balm, Mugwort, Wormwood, Hibiscus, Motherwort
Plan A so you don't have to worry about "B."
Plan A is a blend of herbs that stimulates blood flow to the uterus. Make sure there are no missed periods.  Take it before your period starts to bring on your cycle.  

Plan A isn't just natural birth control. Plan A regulates your cycles. If you suffer from PCOS, Plan A is needed. No more missed, irregular or excessive bleeding.

Share
View full details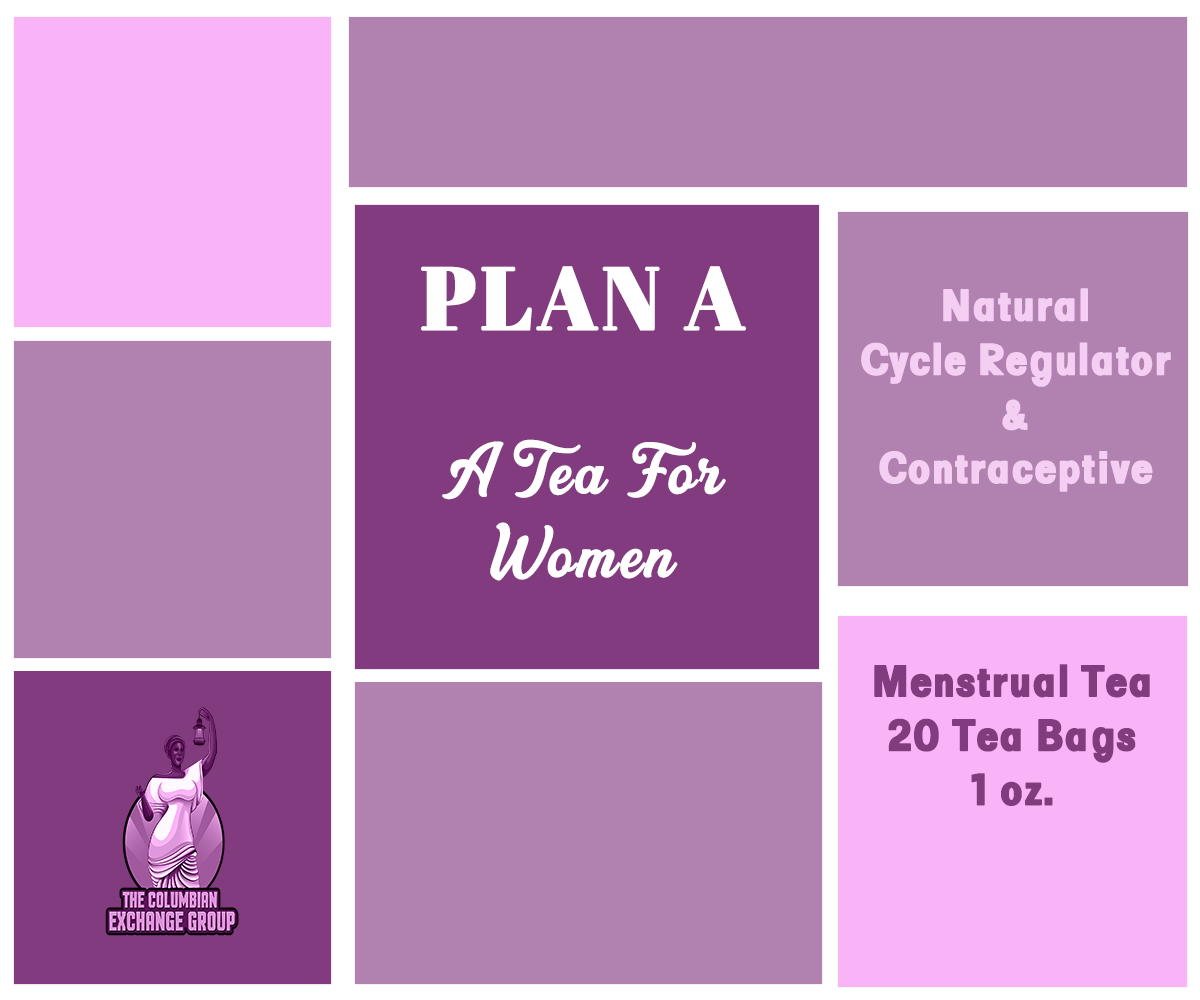 Definitely a game changer
This and the Period Tea have drastically improved my cycle. I first tried Plan A a week or so before my cycle was about to start and it brought it on 4 days early. So I knew it was doing something. I drank the period tea during and it did help alleviate pain.
The next go round I drank the Plan A tea 1-2 times a day for two weeks before my cycle. I usually can feel it coming and I get the usual pms symptoms. But this time I didn't feel anything. I didn't have any cramps before or during my period. And it only stayed on like 3 and a half days. I was drinking The Period Tea during my cycle. I definitely recommend both of these teas if you have a period. I'll be doing the parasite cleanse next, I have the upmost trust in all of their products. Customer service is always top notch as well.
I haven't tried the tea yet
I am interested in buying the Plan A, but I was wondering am I suppose to take it the day before I expect my period and do I just drink the tea only during my period or drink it the whole month?