The Columbian Exchange Group
Regular price
$8.88 USD
Sale price
$11.11 USD
Unit price
per
Sale
Sold out
Negative energy in the home is like trash it accumulates over time so if you have not done a spiritual cleansing in your home then this product is your go-to and must have.  
Voodoo Queen Cleaner is a spiritual cleaner that was handcrafted by Phoenix Nova.   Removes: Negative energy and spirits from the home, office, or sacred space. Highly Concentrated must dilute with water for it is a very powerful cleaner, very little is needed.
Use when Florida Water, Sage, Palo Santo does not work.  Use for stubborn spirits or stagnant energy to begin to live a free spiritual life.  
Share
View full details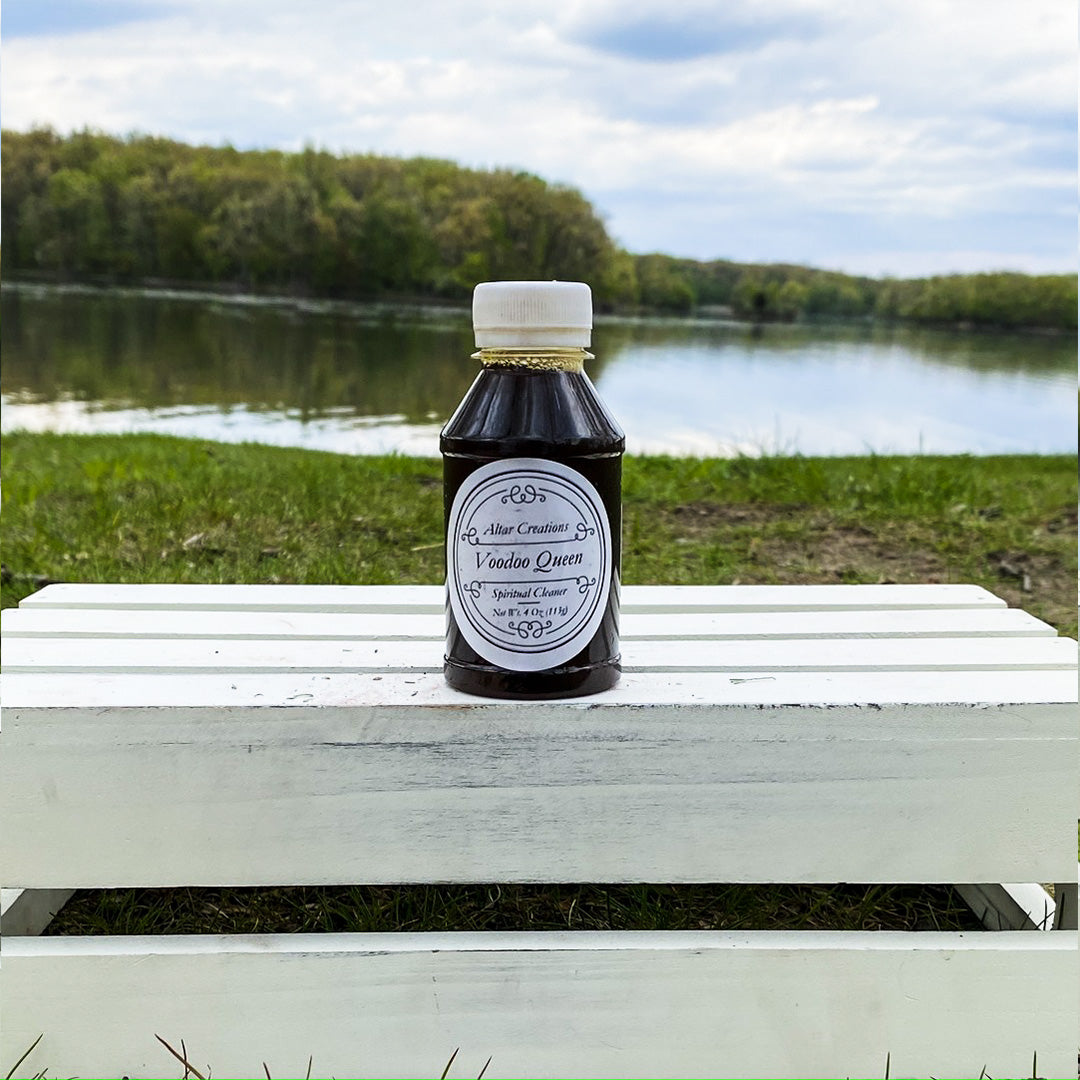 Mama Mystic Voodoo Cleaner
Gratitude Mama Mystic. My 1st time using this product and let me tell you how much I love the smell. I cleaned walls, doors, and mopped with it. It's a peaceful, welcoming smell and feeling. Feeling of gratitude after using it. And you only need just a little. But I actually love the smell of it. Going to order more just to keep on stock in my home and vehicle. Gratitude again Hood and Mama Mystic!💜💙
What do you think about Mama Mystic's Voodoo Queen Cleaner
Excellent Product and and I highly recommend this item for purchase!!!👍🏾👍🏾👊🏿🔥🔥🔥👏🏽👏🏽
Amazing 😁🤩
I been using it at work for about a week now.Because I work over night at a motel. The people that comes through here most of them are just the worst talk crazy to me all cause I am doing my job. No more burning energy dealing with that just use it here just like at home. Beside this proves it works even better. Now I used wherever I go. If the vibe is low and to much for me. It is time to use Mama Mystic's Voodoo Queen Cleaner. Make them run away and stay away with all that drama.Just like it does at home. Amazing will be ordering some more soon. Thanks so much for making this awesome product.
Voodoo cleaner
I used it to mop with and it has a very strong smell. It works really well.
Wonderful 😊
Used it before definitely will get the job done removing Negative energy and spirits. Home feel peaceful as well cleanse this is my second time buying thanks.