The Columbian Exchange Group
Regular price
Sale price
$33.33 USD
Unit price
per
Sale
Sold out
SHIPS NOVEMBER 25TH
Track your cycle, get to know your WOMB like never before with this beautifully designed and highly organized guided journal for women.

The first-ever WOMB journal covers nine menstrual cycles to track your hormones, moods, and manifestations.

At a natural level, you may think your emotions are random and chaotic. However, you may be overworking during times while your hormones are rising.

By keeping track of your menstrual cycle, you know exactly when you ovulate to prevent or encourage having a child. Now you can plan down to the day of ovulation while maintaining the highest level of WOMB awareness.

We may think our cycle is like the moon, but on the contrary, the moon is like our cycle. At the deepest level establishing a connection with your WOMB through journaling, observation, and care is the essential relationship that all women must create.


WOMB

is a Menstrual Cycle Guided Journal to assist women through nine inner "moon" phases
The 7 HERmetic Principles of the Womb | restore and motivate the inner goddess in all women
This journal details the four phases of the cycle and how our hormones respond to these four phases. It also includes journal prompts to assist when you don't know what to write in your journal.
An appendix that discusses womb health, sex, and steaming practices to assist in building the relationship between you and your most powerful organ.
Share
View full details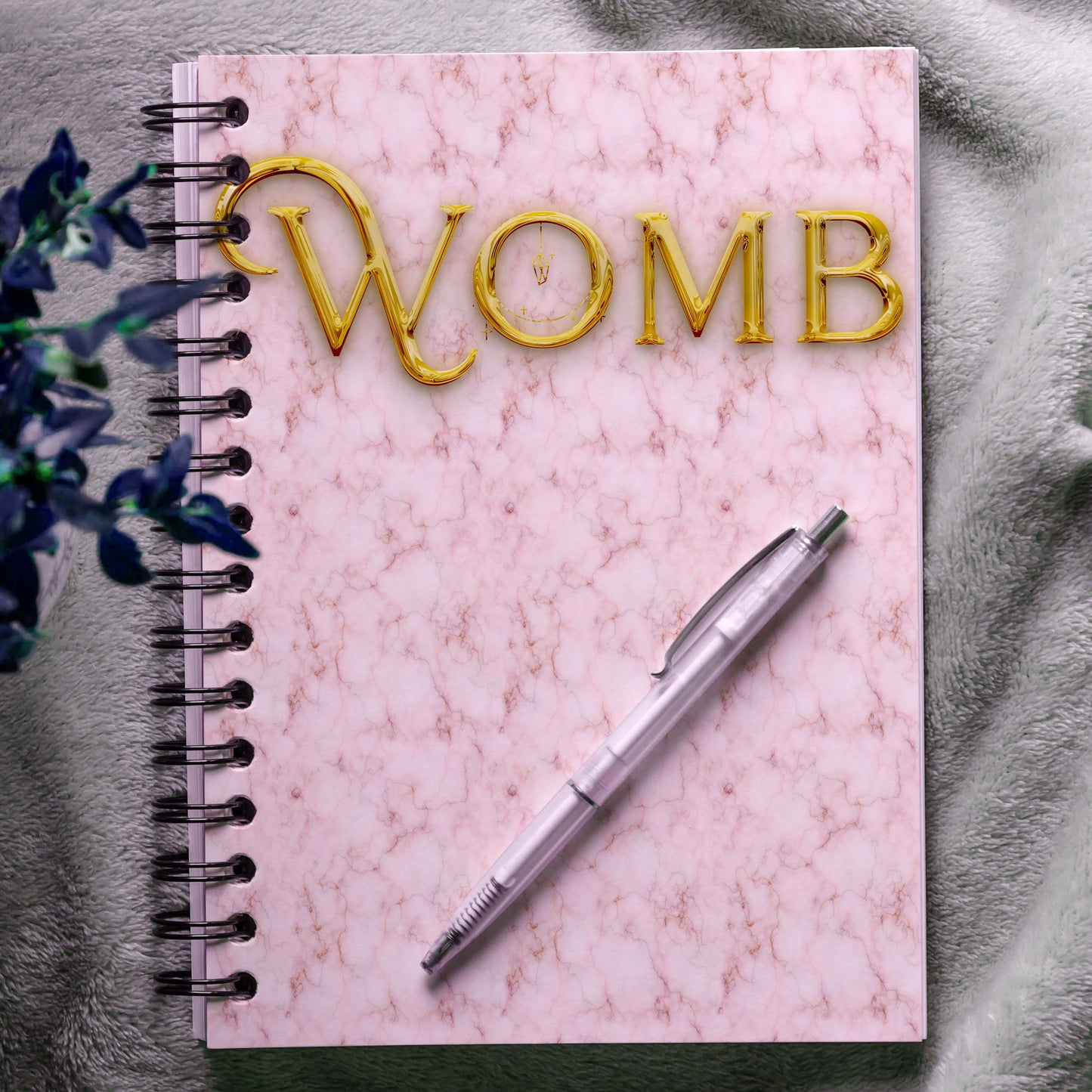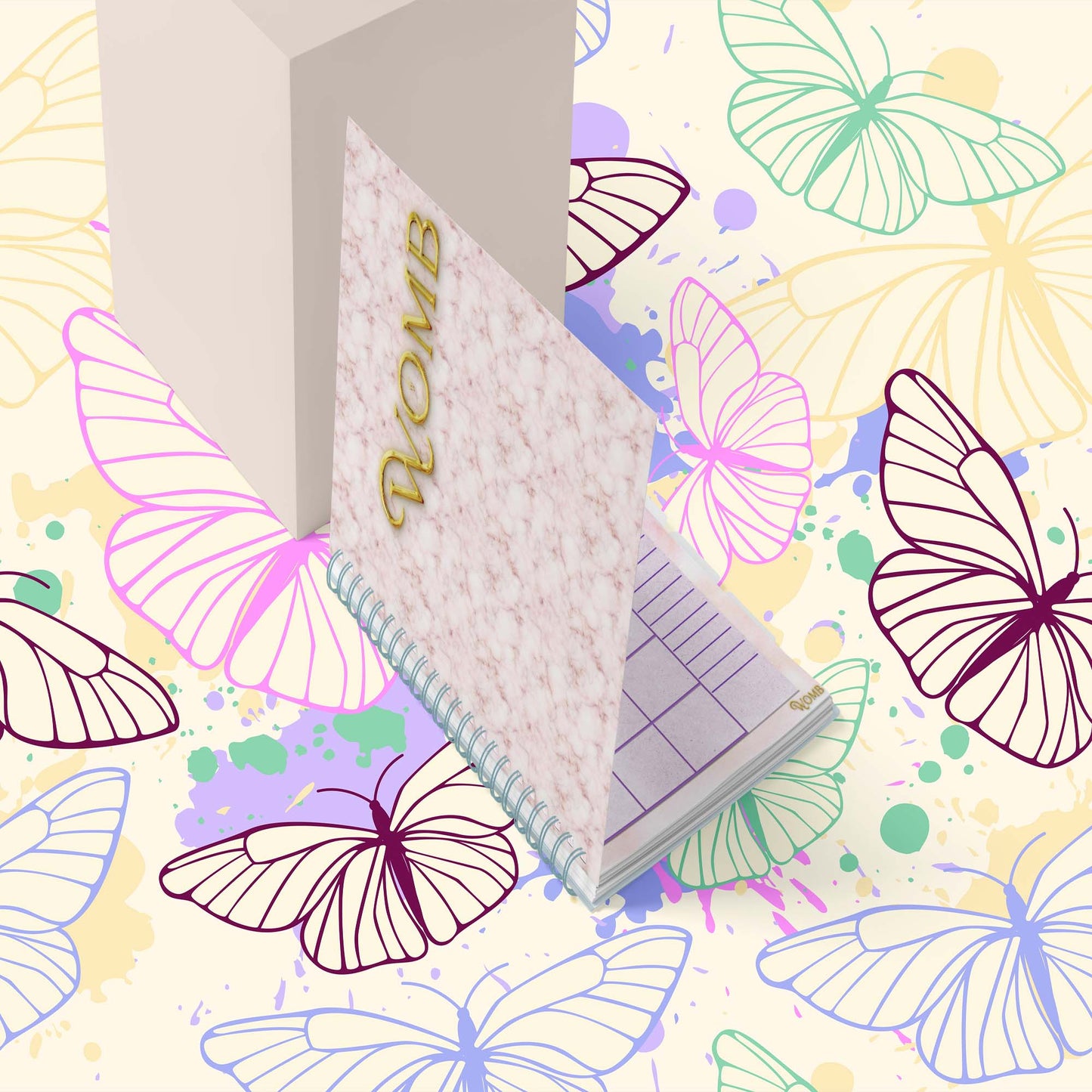 Thank you King & Queen!
Everything I ordered came super quick! Great quality prodocts and herbs. In my journey of healing ✨️
Perfect teaching tool
I purchased the womb journal for my teenage daughter. The purpose behind the purchase was for her to be able to have clarity on her cycle. I also want her to gain an understanding of why I tell her the things I tell her and why I do the thing I do in regards to my cycle and wombcare.
WOMB
When I started writing, my only intention was to drink more water and journal DAILY. Call it beginner's luck, but as the month went on, I was ready to take on more and more challenges. Since WOMB, I'm actively working on things that I've spent the last few weeks/months/years only thinking about: I cut back on cigarettes and caffeine, my husband and I got serious about our work-from-home endeavors, I'm meditating and trying to heal from some past traumas. This journal is helping me on all levels of my well-being, physically, mentally, emotionally, spiritually, financially, and professionally. Things I've been wishy-washy about for years, I'm finally ready to work toward. WOMB is helping me learn how my energy changes throughout the month, therefore, I can plan and set goals but I'm not taking on more than I can handle. Using this journal has been an amazing experience. (I've also broken down crying in the shower, so fair warning- it's serious work). This is my personal experience. Whatever you need help with, journalling will help, and WOMB is a unique journalling experience. Thank you to Mama Mystic and her whole tribe! ❤️
WOMB
This book is so helpful in teaching women about the power of our cycles! It teaches how to work with your natural rhythm and use it to create the life you desire. Very informative and well put together.
WOMB | Guided Journal and Cycle Tracker
I placed my order from England and I was pleasantly surprised how quickly it arrived. Having looked through the journal content I am excited to start journaling. It is structured and educational. I have gained innerstanding on the importance of womb health and the vital role this plays for spiritual and emotional balance. The journal provides plenty of space for reflection on action and tracking results using the moon/menses cycle for manifestation. I am feeling excited about the results this will birth. I was guided to set up a Women's group earlier this year and I will be introducing them to your journal and expect to be placing some more orders soon. Every women needs this womb journal in their life.
Wholeness is the key.
Much love and gratitude.
Maggie